(Not So) Wordless Wednesday: Nikki Giovanni, Then and Now
July 14th, 2009 by Ajuan Mance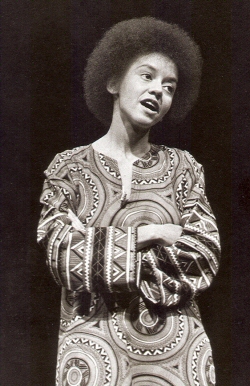 Nikki Giovanni then: Black Arts poet and nationalist revolutionary in the 1960s.
Nikki Giovanni now: Award-winning poet, social justice advocate, and Virginia Tech faculty member.
***
We are strong, and brave, and innocent, and unafraid. We are better than we think and not quite what we want to be. We are alive to the imaginations and the possibilities. We will continue to invent the future through our blood and tears and through all our sadness.
– Nikki Giovanni, University Distinguished Professor, Virginia Tech, following the tragic deaths on Monday, April 16, 2007
Posted by Ajuan Mance
Posted in Academia, African Americans, Black History, Current Events, Higher Education, Nikki Giovanni, Virginia Tech